New Home Plans See Penguins Taking a Break for 2009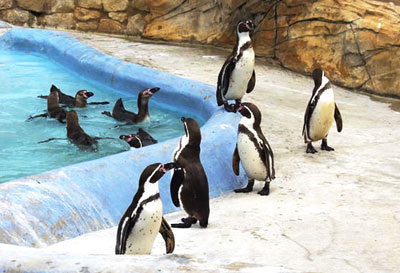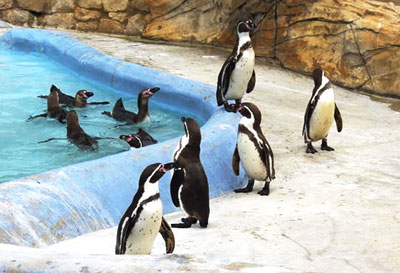 During the last decade, the Park & Zoo have taken great pride in developing some of the most innovative and considered living environments for their extensive collection.
This ongoing programme will see many more changes taking place in future years. Now it's the penguins' turn, and the team look forward to creating a fantastic new home for them in time for the 2010 season.
However, before work begins, an extensive research project is currently under way to discover the creature's behavioural patterns, plus unique likes and dislikes. The programme once again sees collaboration between Flamingo Land's dedicated zoo team and York University, this time harnessing the skills of Stacy Mayer, a keen and focused Masters student. Once complete, the information generated will form the foundation for the new habitat's development.
The declining population of Humboldt Penguins, due both to climate change and overfishing, has seen zoos worldwide engage in a joint captive breeding programme to help protect the species from extinction. Ross Snip, Flamingo Land's Zoo Manager recently commented "We're all proud to be part of this critical initiative and believe our current plans will allow us to play a greater role in the future".