Saturday 9th October to Sunday 31st October 2021
This Halloween, we have a host of spooktacular events, attractions and activities sure to thrill the whole family!
From 10am until Twilight daily. Park admission prices are as standard and includes access to the firework display.
Evening only tickets (from 4pm) are available for £10 per person which include access to the last hour of rides (until 5PM), a selection of Twilight Rides for Kids, access to our Daily 'Wonderland' Show and Fireworks Displays (on selected dates). Please note due to Covid-19 and Govt. guidelines, we are operating a dedicated viewing area for our 'Wonderland' Show and Firework Displays access to which is provided on a first come first serve basis. Restrictive viewing is possible outside of the dedicated viewing areas.
Something for everyone...
In addition to our sensational theme park and award-winning zoo, there are a whole host of themed tricks and treats for you to enjoy each day…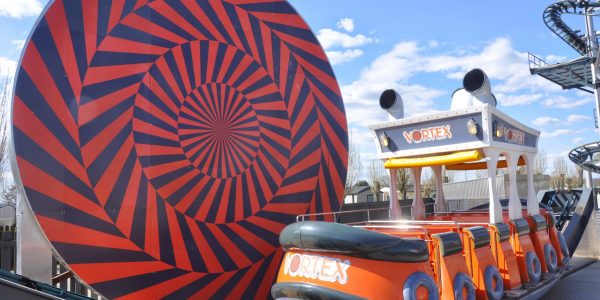 From 5pm to 6pm daily, experience a selection of our rides in twilight.
Available rides are (subject to availability):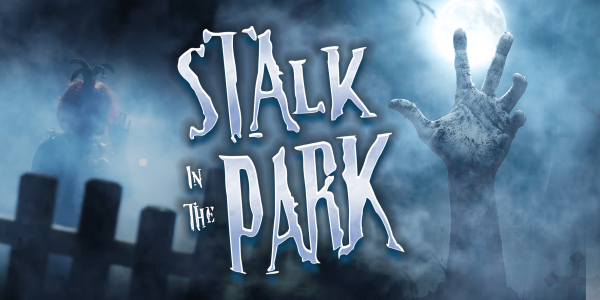 When darkness falls across the Park and all the rides stop, Flamingo Land has a completely different kind of visitor and they're looking for you!
Our frighteningly popular 'Stalk in the Park' is back and it's spookier than ever. Join us…..If you dare!
We have slots available from 6.30pm – 9.30pm on the following dates for just £15 per person.
The event is accessible to guests using wheelchairs, motorised scooters, buggies, pushchairs and similar though it should be noted that as parts of the event take place outdoors on soft ground, access may be hindered in extreme weather conditions.
Stalk in the park is available to guests of all ages but participation is at parents/guardians discretion and control due to the scary story lines and 'jump scares' throughout. We believe that this event is not suitable for children under the age of 16 to visit on their own and therefore anyone under this age will be refused entry if unaccompanied. Children under 16 must be accompanied by an adult aged 18 or over at all times.
Stalk In The Park Dates – October 2021
Mon
Tues
Wed
Thurs
Fri
Sat
Sun
4th
5th
6th
7th
8th
9th
10th
11th
12th
13th
14th
15th
16th
17th
18th
19th
20st
21st
22rd
23rd
24th
25th
26th
27th
28th
29th
30th
31st
Each session has a maximum capacity of ten guests and may contain more than one family/group of friends.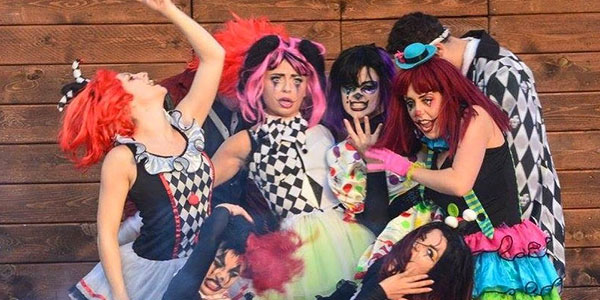 Everyone attending Flamingo Land wearing Halloween fancy dress will be eligible to enter our fiendish fancy dress competition.
Held daily at our outdoor entertainment venue 'Riverside One' at 1:45pm, you could win a family day pass to Flamingo Land for 2022.
All guests staying in our Holiday Resort campsite are also encouraged to enter, so don't forget to pack your fancy dress outfits.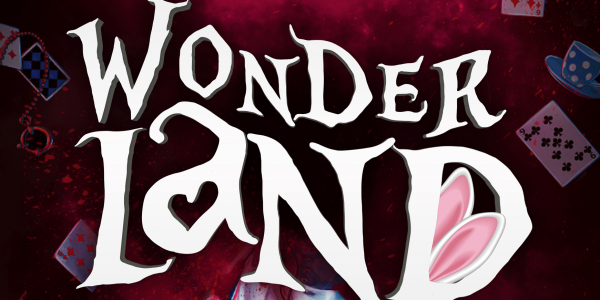 Come along to our outdoor entertainment venue 'Riverside One' and join us on a haunted journey through the looking glass like you've never seen before!
Starting at 5pm the show will be performed daily from 9th October to 31st October and is expected to be busy.
This unmissable production is included in the price of park admission or evening only tickets are available for only £10 per person!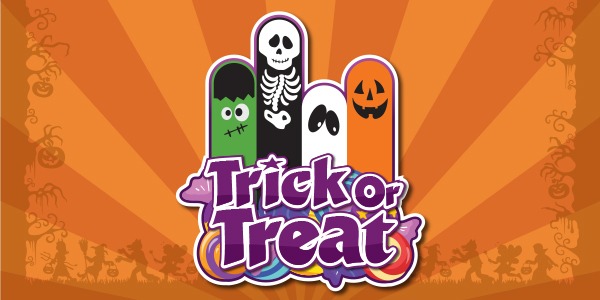 For only £4 per person you will receive a Halloween Bag and Map, which will direct you to 5 locations around the park. At each location you will receive a treat to pop in your bag and a sticker for your map.
Visit all 5 locations to have a bag full of goodies and a 'chilling' treat.
There is no age restriction on the trick or treat trail.
Allergen information is available upon request.
Firework displays will take place on the following dates at 6.15pm (subject to light levels on the day):
Wednesday 13th October
Wednesday 20th October
Saturday 23rd October
Wednesday 27th October
Saturday 30th October
Price included in park admission.
Our spectacular display can be viewed from many areas around the park but is best enjoyed from the official viewing area near the Pirates of Zanzibar Show. Due to social distancing restrictions access to this area will be limited so please arrive early.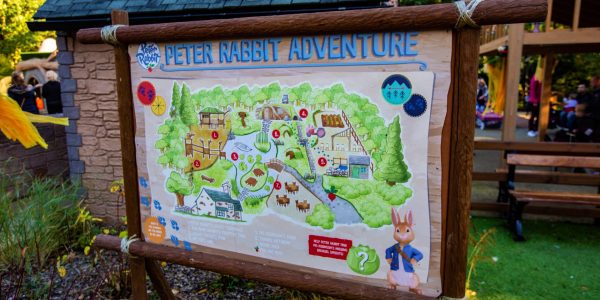 Come along to the Peter Rabbit™ Adventure Playground adjacent to The Mansion House and follow 'Peter Rabbit's Pumpkin Trail'
There's a spooky treat for anyone who completes the trail!
This activity is included in your admission price and will operate from 10am to park close every day.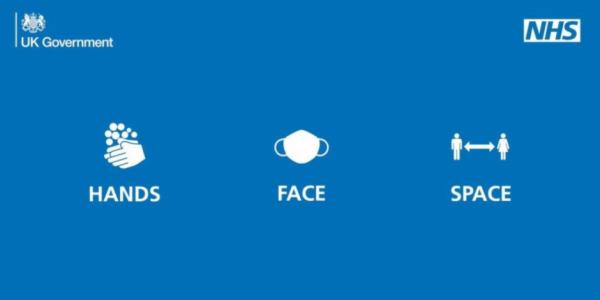 Halloween at Flamingo Land is designed to be a Covid-19 Safe and Secure experience.
Whilst visiting, we ask all guests to follow the current Government guidelines and any instructions given by our Covid Ambassadors.
Flamingo Land Resort reserves the right to amend or cancel any of the advertised events without prior notice due to Government guidelines.