Local Photographer To Create Flamingo Land Chronicles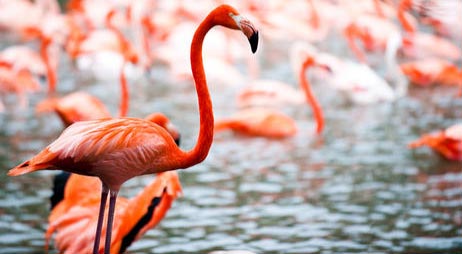 With all the changes at Flamingo Land over recent years, including a wealth of new rides, more animals and the development of a great new look and feel, we thought it was about time to begin recording the life of the park and zoo. So, after much deliberation, we believe we've found just the right person for the job!
Local photographer John Denton has built an enviable reputation for outstanding social and wedding photography throughout the UK and Europe, and is regularly commissioned by leading fashion and lifestyle magazines. After being inspired by his work we've asked him to take shots from first light until well into the night on regular occasions from now on. We're thrilled with the initial results, which are already available to view here: www.dentongalleries.co.uk/flamingoland
However, it's not just us that's pleased, John's delighted too, commenting "I couldn't have been more thrilled as I've always been fascinated by animals of all types and spent much of my childhood years devouring the books of Gerald Durrell and any other animal-based literature I could lay my hands on."
The work uses a mix of abstract and lifestyle techniques to capture images that portray Flamingo Land in a whole new light. Mixing colour and monochrome photography, the first shoot has provided a complete new perspective on the environment we've taken so long to create.
After this initial success we're now looking for ways to bring John's work alive for our visitors. We've already got loads of great ideas, including personalised albums, plus a range of prints and postcards. We'll be sure to update you soon!